Regular price
Sale price
Rs. 420.00
Unit price
per
Sale
Sold out
Bubblefarm Sweet Almond Oil has been an age-old ingredient for health and beauty products as its rich in vitamin E & A, zinc, monosaturated fatty acid and many other minerals. Sweet Almond oil is great for moisturizing skin & hair, and it also protects us from free radical damage.
Benefits : 
Moisturizing Properties: Sweet almond oil is rich in fatty acids, such as oleic and linoleic acids, which help to lock in moisture and prevent water loss from the skin and hair. It is an excellent natural moisturizer, leaving the skin and hair feeling soft, smooth, and hydrated.
Soothes and Calms Irritation: Sweet almond oil has anti-inflammatory properties, which can help soothe and calm irritated skin. It can relieve itching, redness, and inflammation caused by conditions like eczema, psoriasis, or sunburn. It also helps to reduce scalp irritation and dandruff
Promotes Hair Growth: Massaging sweet almond oil into the scalp stimulates blood circulation, which promotes hair growth. The nourishing properties of the oil help to strengthen the hair follicles, reduce hair breakage, and minimize split ends, leading to healthier and longer hair.
Anti-Aging Effects: The antioxidants present in sweet almond oil help to combat the signs of aging. They protect the skin and hair from free radicals, which can damage cells and accelerate the aging process. Regular use of sweet almond oil can help reduce the appearance of wrinkles, fine lines, and age spots, keeping the skin and hair looking youthful.
Ingredients:   
Sweet Almond Oil .
How to use:
Apply the nourishing oil and massage gently on Face, Body or scalp and length of the hair.
Share
Return policy

Defective and/or damaged merchandise must be reported within 10 days of delivery in order to be replaced. Please notify us by email at bubblefarm23@gmail.com and send a photo of the damaged goods with a description of what is defective/damaged.
View full details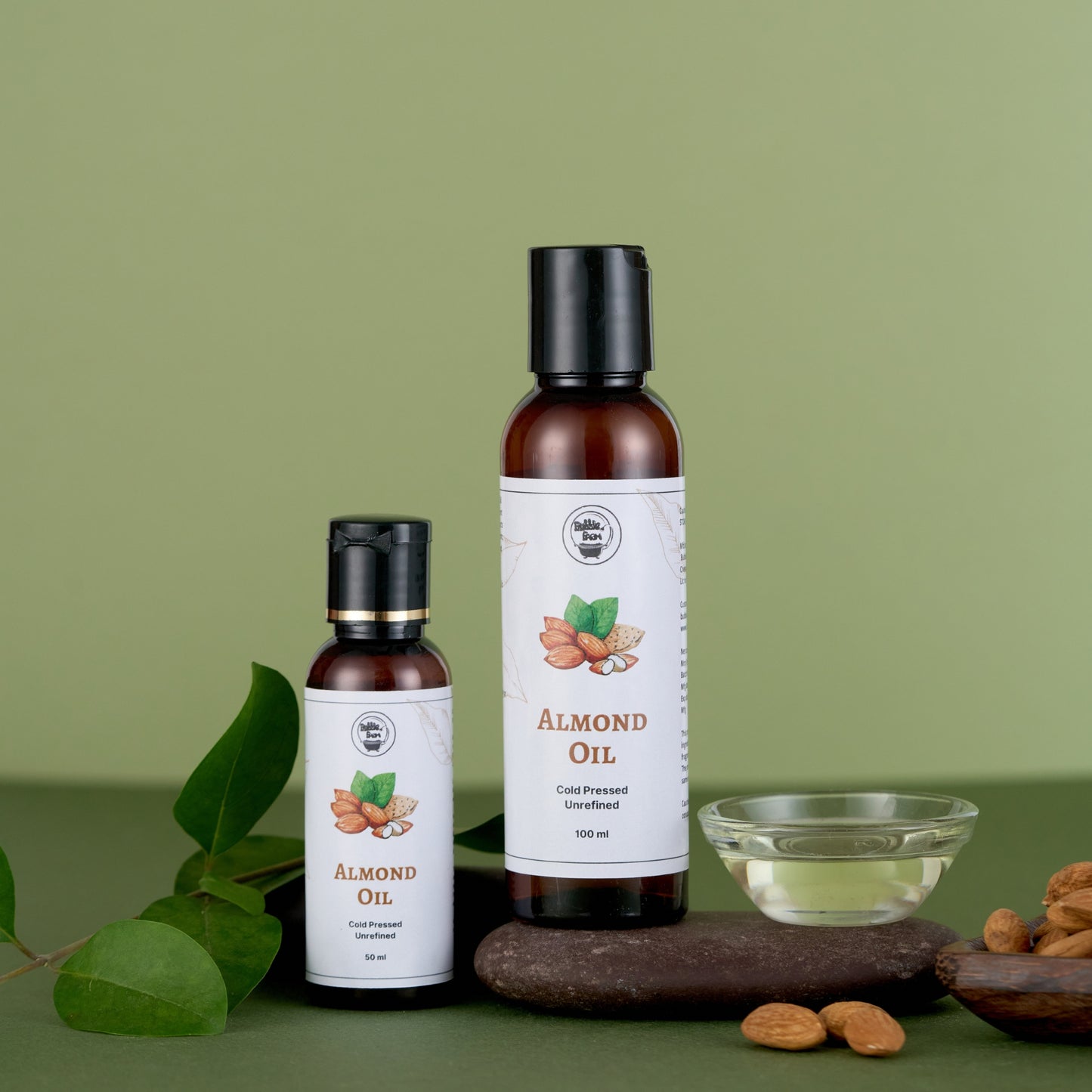 Let customers speak for us